About Check Details
Cut through the noise and take action faster on security risks with Check Details.
What is Check Details?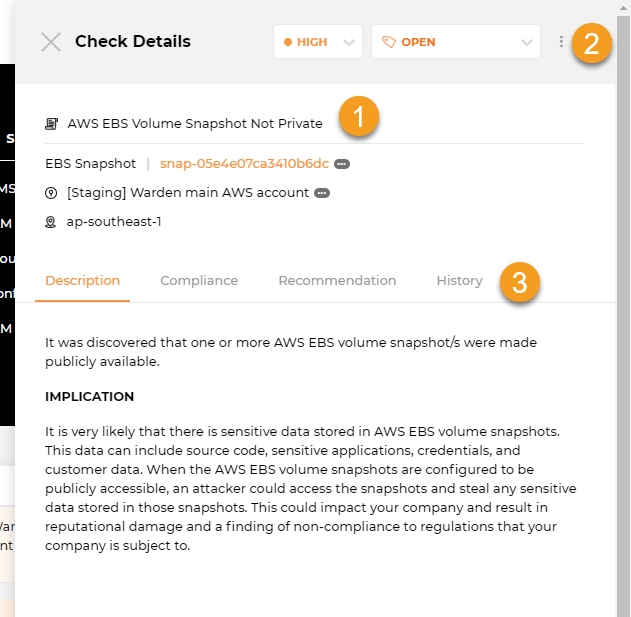 For every individual check performed, check details shows relevant context to help users identify, prioritize, and fix the issue.
Check Details is divided into three sections:
Check Info: What resource and rule is affected
Actions: Where you can edit the severity or suppress a check to reflect your business reality and export it to your task manager of choice so other teams can address it within their usual workflows.
Additional Context: Detailed information to speed up identifying, prioritizing and fixing issues.