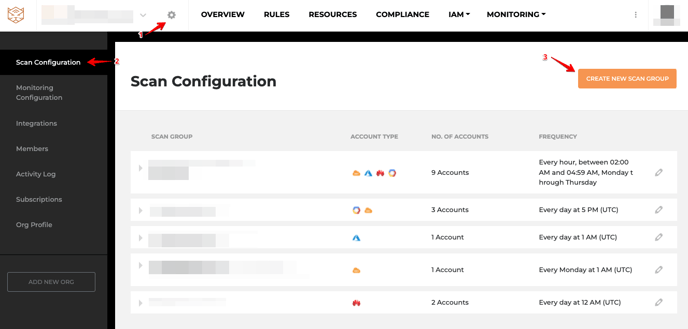 1. Click Organization Settings at the top panel.
2. Select Scan Configuration on the left sidebar.
3. Click Create New Scan Group.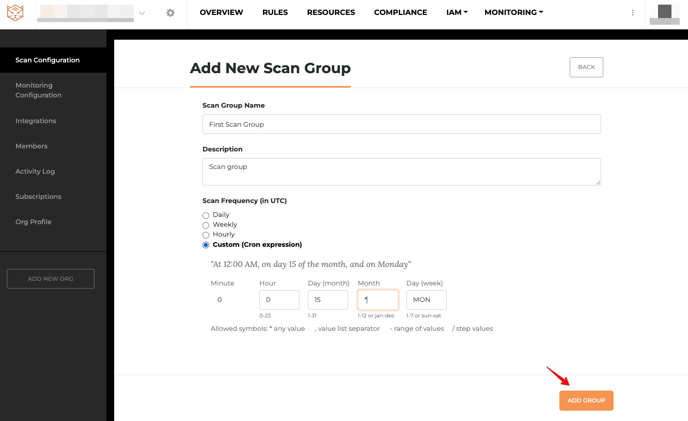 4. Enter the Scan Group Name, Scan Group Description, and the Scan Frequency to run it. You can choose between running a weekly, daily, and hourly scan. You can also set your scan in a custom schedule (see Setting Scan Schedule for more information).
5. Click Add Group.

6. Click Edit beside the Scan Group you just created.
7. Click Add Account.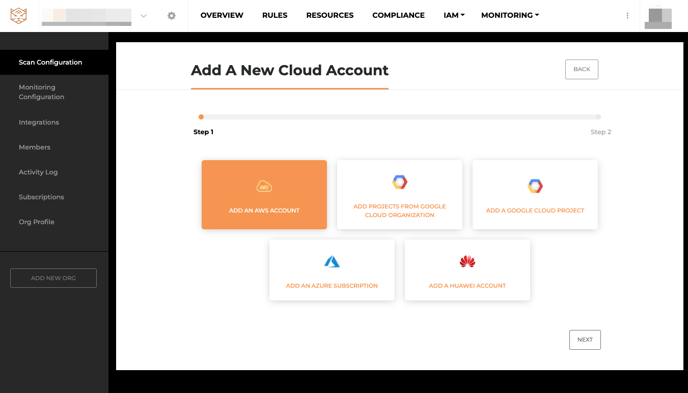 8. Choose the type of cloud provider you want to add to the scan group. Warden currently supports AWS, GCP, Azure, and Huawei Cloud accounts.
9. Use the instructions given for each cloud provider to set up the necessary permissions Warden needs.
10. Click Add.
11. There will be a confirmation screen asking you if you want to run a scan. You can choose to run a scan now, or skip this step so it will run automatically on the schedule you set.