To change a check's status: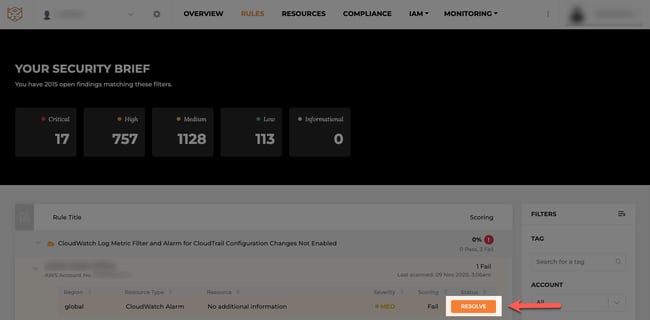 1. Click on the Resolve next to the Check whose status you want to change. This should bring out the Check Details pane on the right.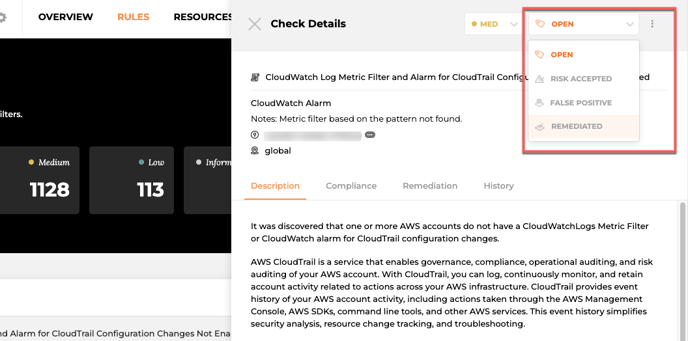 2. Select the status drop-down list located beside the severity drop-down list and select the desired status level.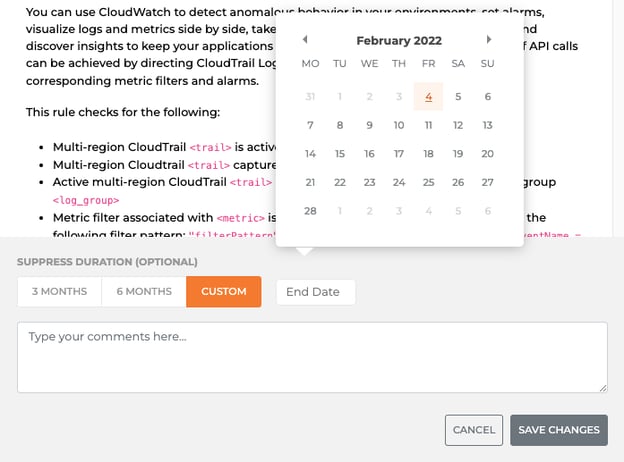 3. If you select Risk Accepted as the Check's Status, you get the option to select a Suppress Duration time. To enable suppression, select between 3 months, 6 months, or a specific date using the date picker.
4. Click on Save Changes.
Checks marked with the status you configured for that finding will remain in the same status on future scans, except for Risk Accepted checks with Snooze enabled (see Vulnerability Management Suppression for more information).
You will also see an Activity Log entry with the corresponding status change on it.
Note: Only checks marked as Open will be included in issue counts on the Overview page.