Setting Up Your Slack Notification Channel
Deleting a Slack Channel Destination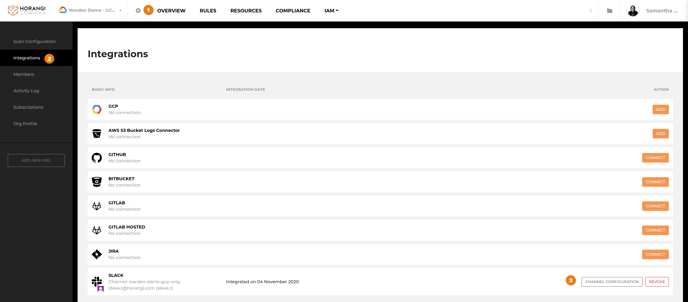 1. Go to Settings (gear icon) > Integrations > Slack > Channel Configuration. The Channel Configuration menu should slide out from the right.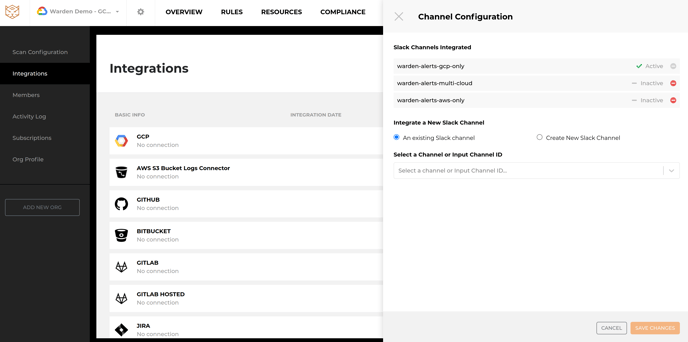 2. Click the Delete button next to the Channel Destination you want to delete.
Note that you can only delete destination channels that are not configured to a Scan Group (marked as Inactive). You can always add the same Slack channel back after deleting it.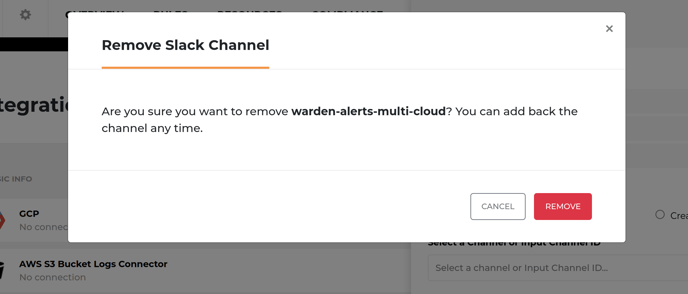 3. Click
Remove
on the confirmation dialog that pops up after.