Trying to export your issues to GitHub?
Are you experiencing this when trying to export your finding to GitHub?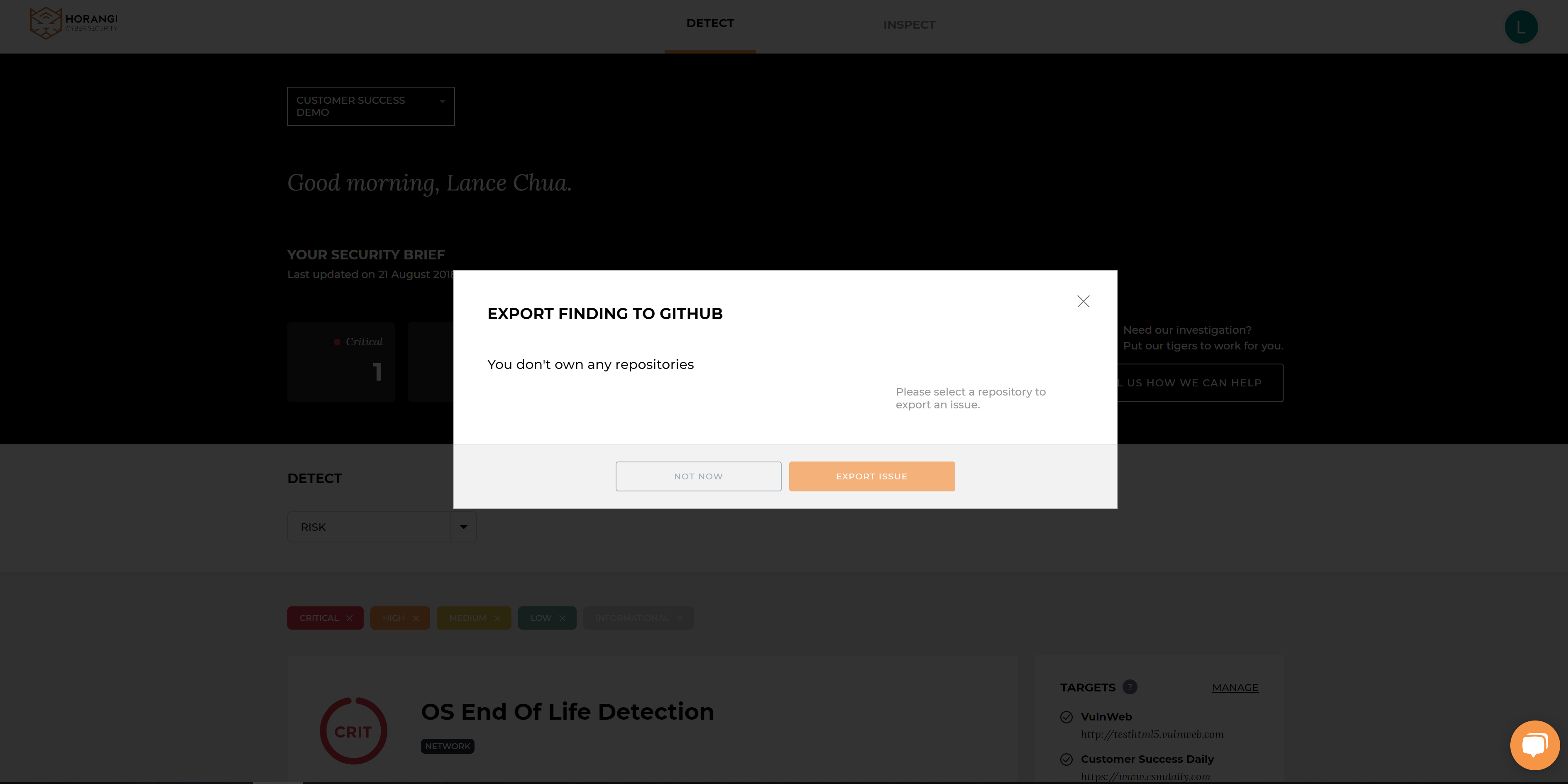 Don't worry its not that the link to GitHub is broken, you might simply not be the owner of the repository.
Simply go to your GitHub account and create a new repository so that you can export the findings to GitHub.