As enterprises grow, the need to safely share secure information among employees becomes paramount. To facilitate this need, we have a function to add multiple users.
1) Click on your icon at the top-right hand corner of the screen. The pop-up menu will appear from the side.
2) Click the gear on the side bar as shown below.
3) Click the row which shows "Organizations".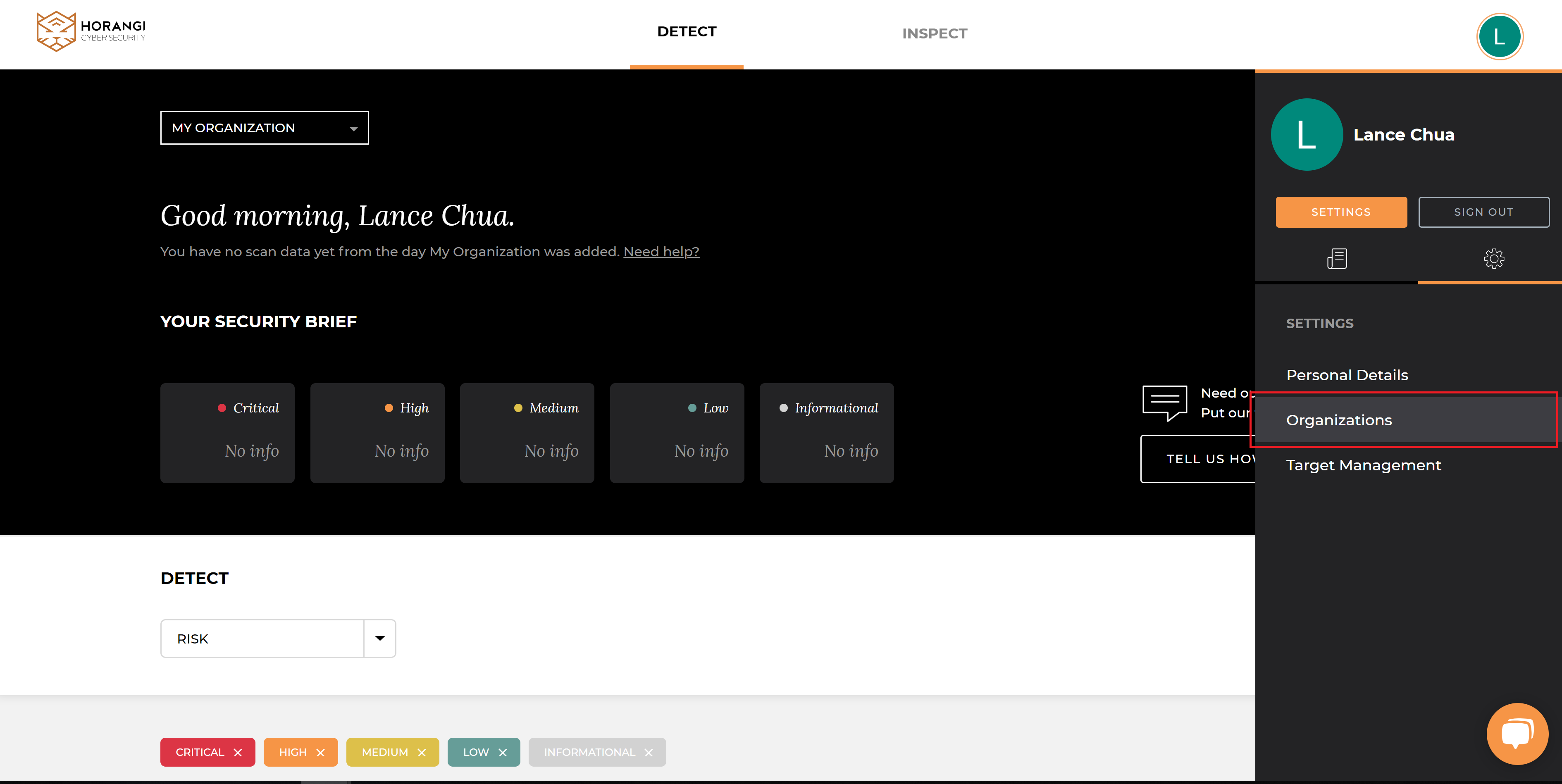 4) Click on the "Manage" button at the right-hand side of the screen.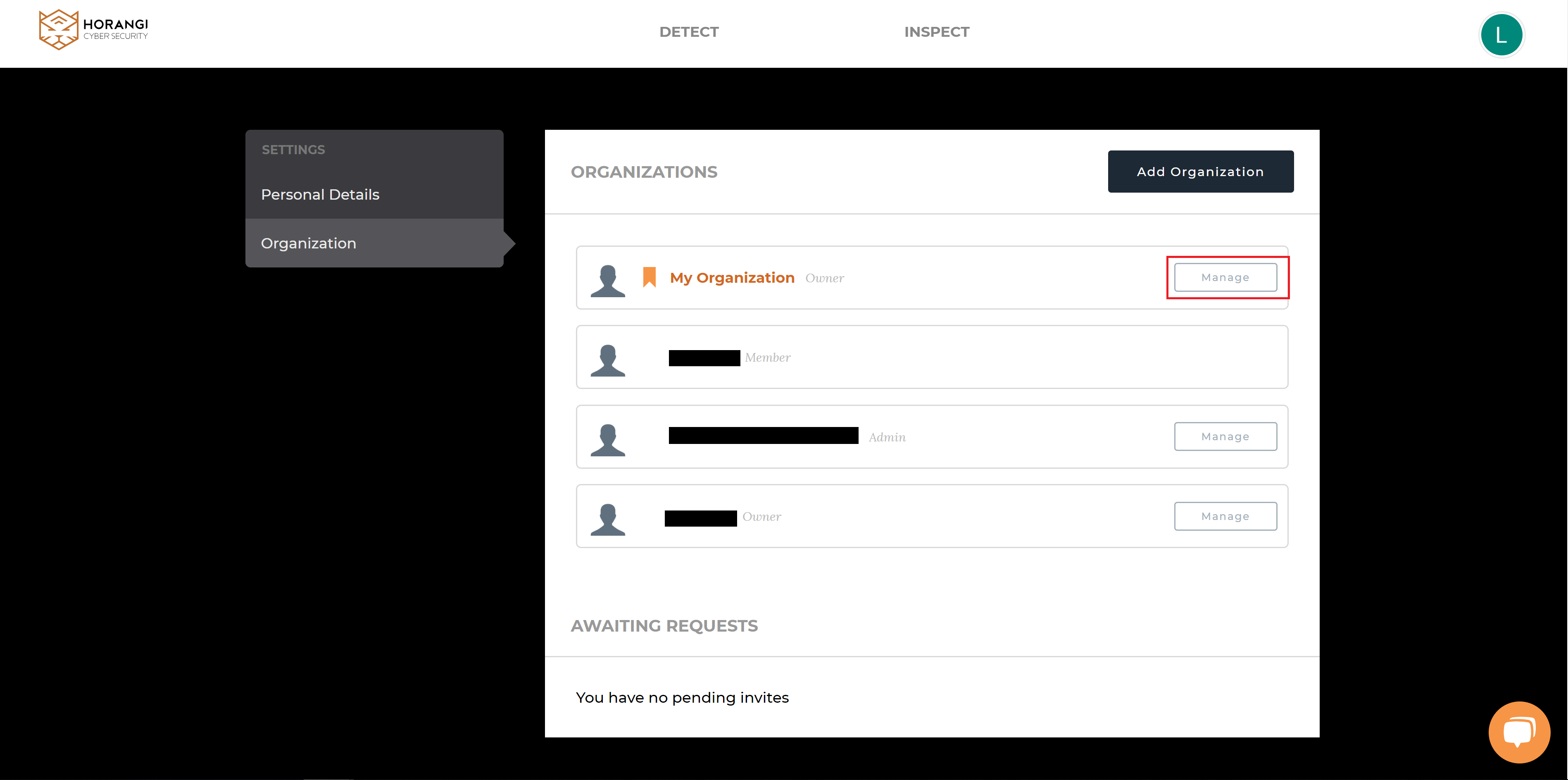 5) Scroll, down and click on the "Invitations" and fill in the form field, with your desired e-mail you wish to add to the Organization as a Member.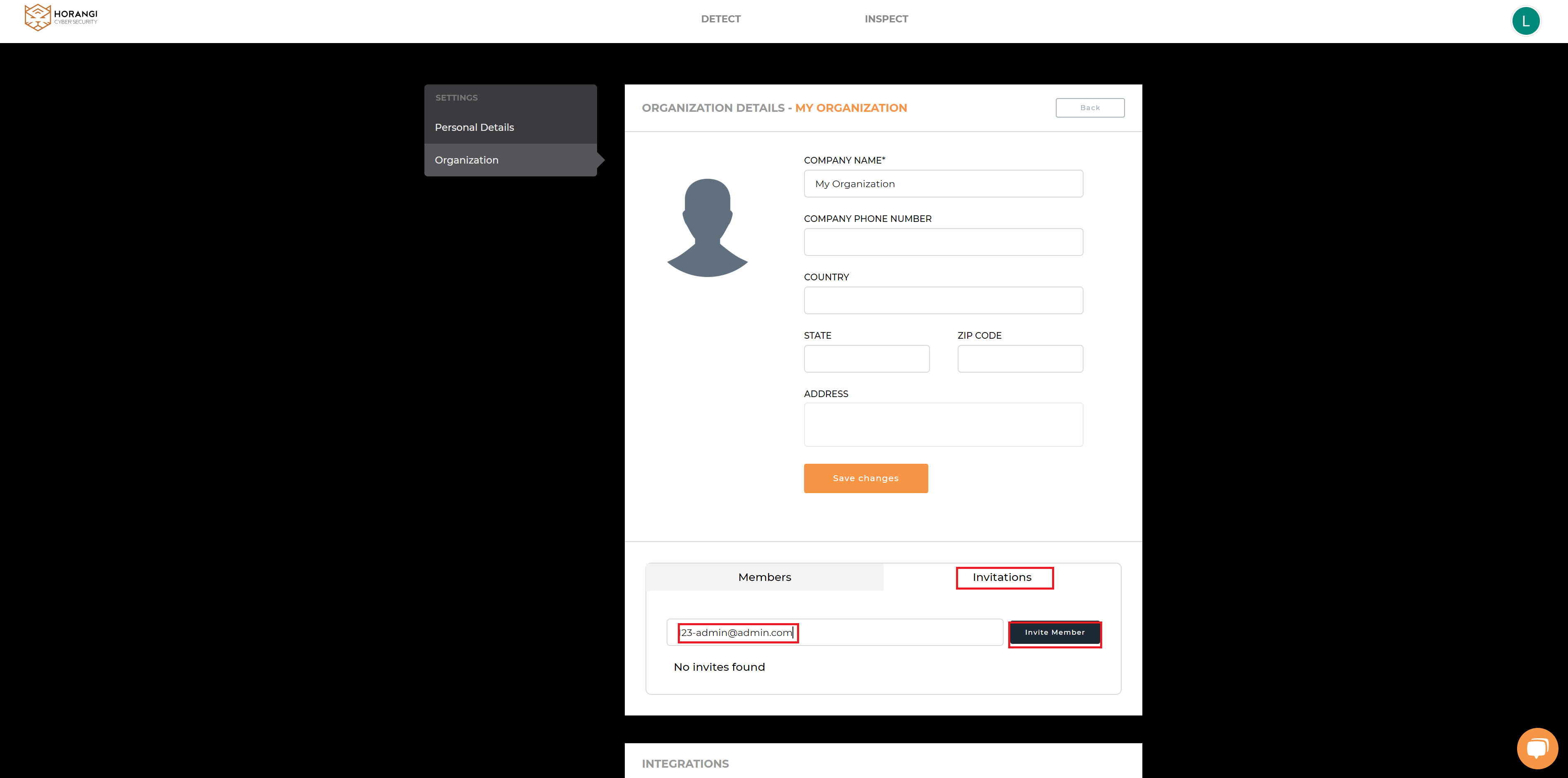 6) Once you have clicked "Invite Member" and your new member will receive an e-mail!