Time to verify your host to get those scan results! We need to verify that the domain and target belongs to you. So for your safety please follow the steps for us to verify your host.
Once you have Registered and Logged In, you need to verify your host to start the scanning process. Without this, we will not be able to verify the website's ownership and cannot continue the process.
1) To verify your hosts, please Log In to your Horangi account. It would take you to the following page.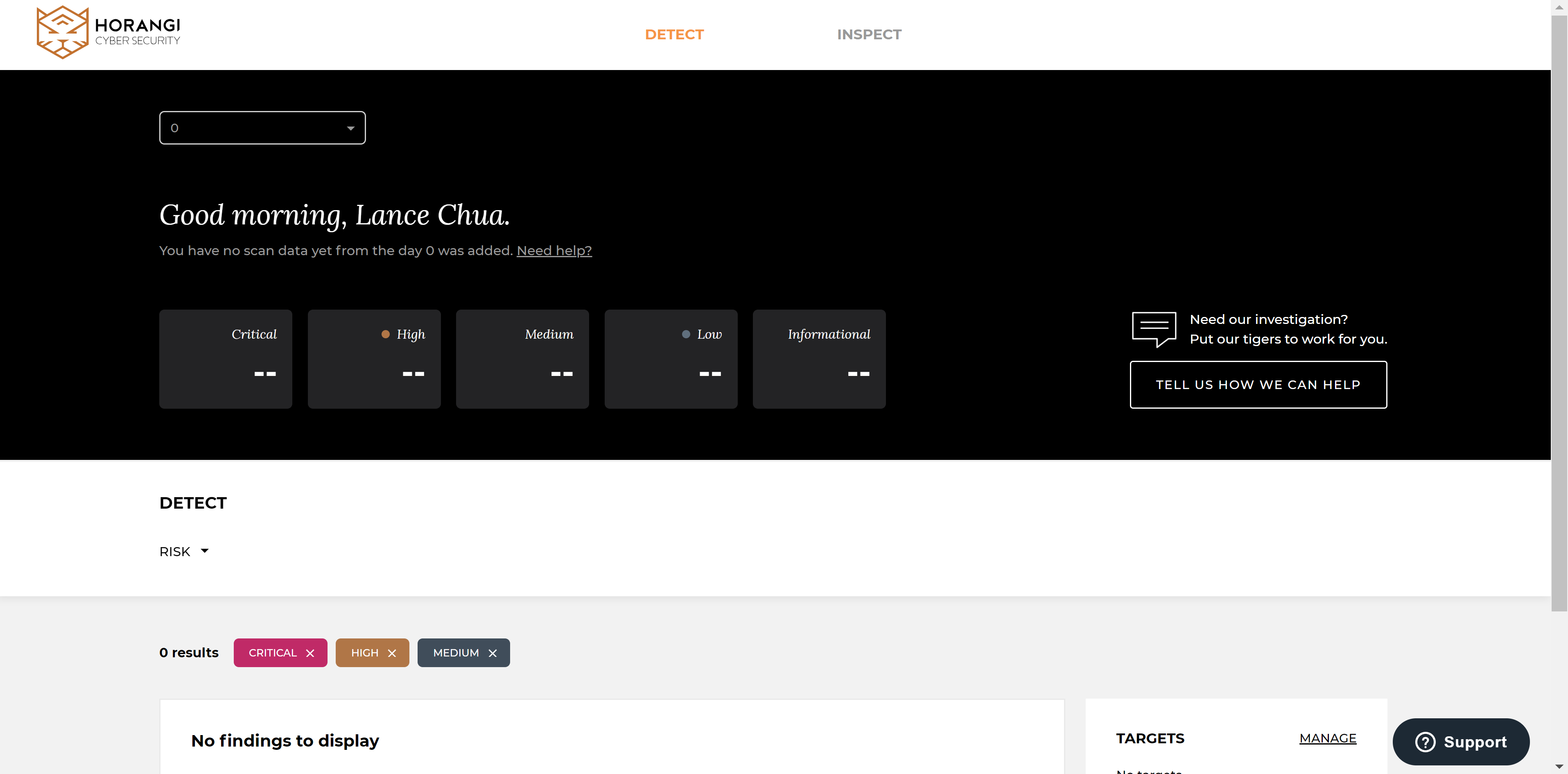 2) Scroll down till you see "ADD TARGET" on the bottom right-hand corner of the screen. Click "
ADD"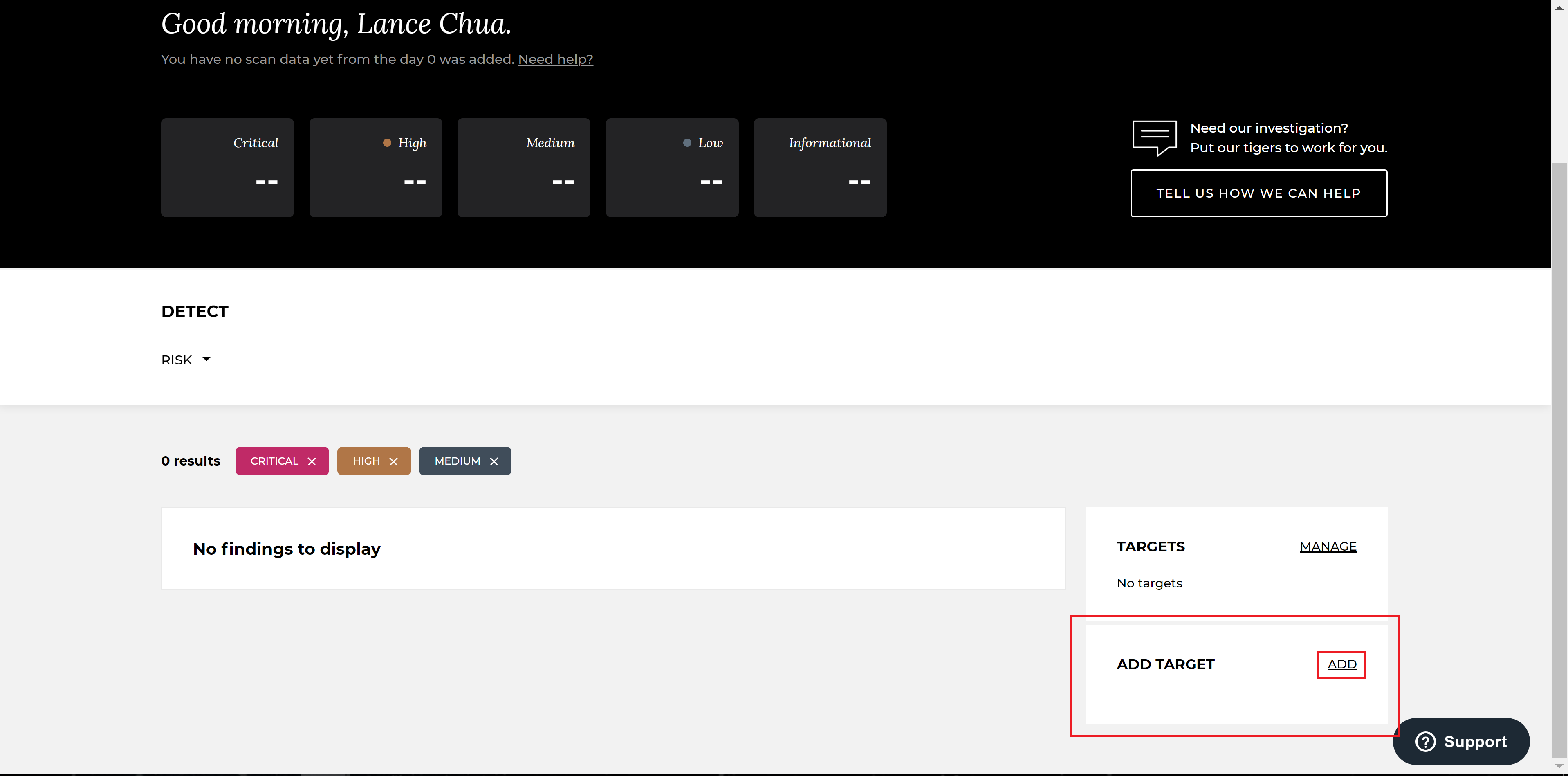 3) After clicking "ADD", a drop-down menu will appear which will ask you to fill in the "TARGET NAME", selecting the "TARGET PREFIX", fill in your "TARGET DOMAIN", click which "SCAN TYPE" you wish to activate on your site, select your "SCAN FREQUENCY"; we recommend weekly.
4) After adding your host, you will have to choose the verification method. You can select the drop down box highlighted in red. There are 3 types: DNS record, Text file, and Meta tag.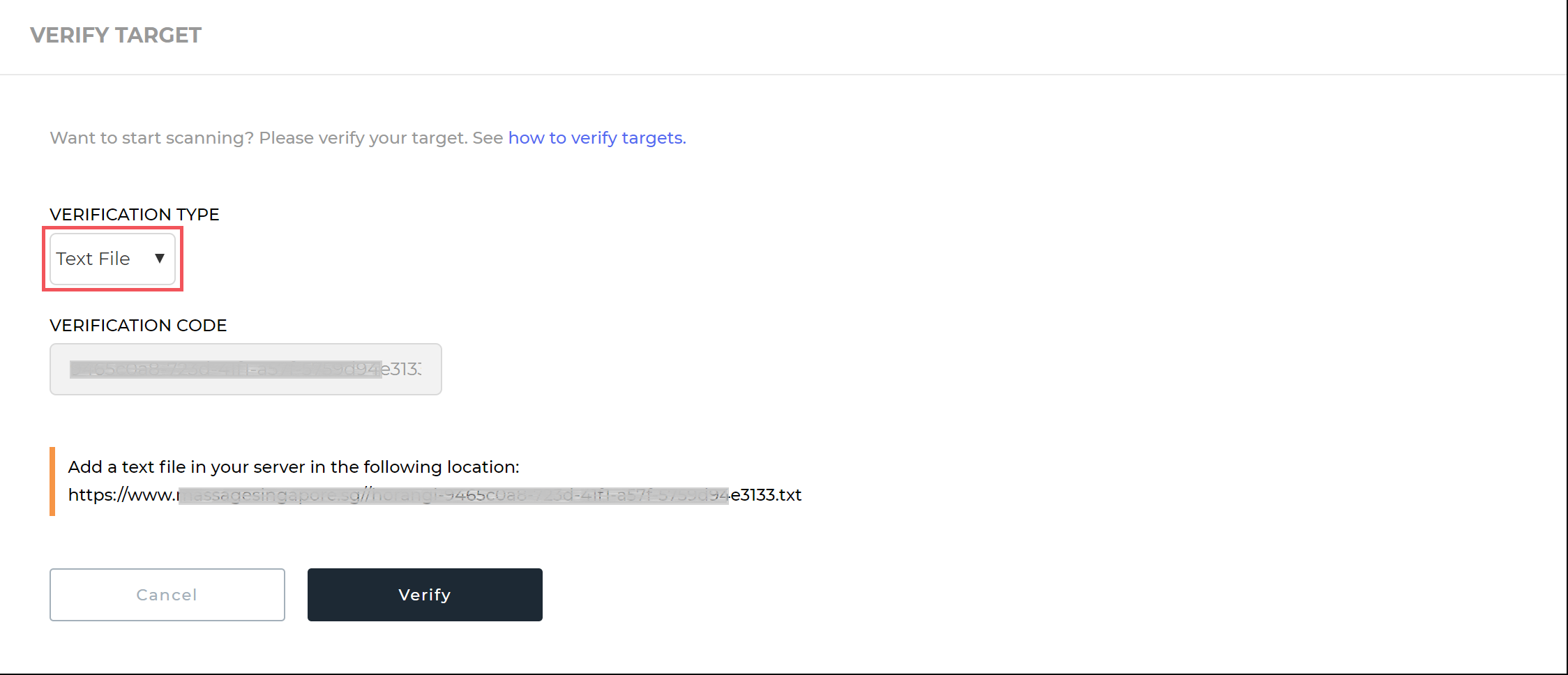 5) To verify your host, you must be able to access your hostname provider, files hosted on the server, or modify the page content. Open this in a separate tab.
6) Once you choose one of the methods from the list, you will see instructions.
In this example, you would add a text file to your server in the location provided in the instructions.
If you are fully finished adding your host, you will see 'Verified' on the left side of your URL. This might take some time as our server checks for verification.


Well done!


Now that you finished your host verification, the scanning process for your website will begin automatically.
It will be done within approximately 24 hours. Sit back and relax, soon you will see your scans on Storyfier!