We released Storyfier Version 2.0 a couple of weeks ago and now we are rolling out our first new feature and update!
After releasing Version 2.0 of Storyfier, the Horangi team has continuously engaged in providing improvements to the platform! We would like to thank everyone for their interest and participation in the release of Version 2.0.
We have since updated a few more features and fixed some minor bugs.
Horangi Blog
Horangi's informational blog posts are now available in the sidebar on the right. You can visit them directly read on our security updates.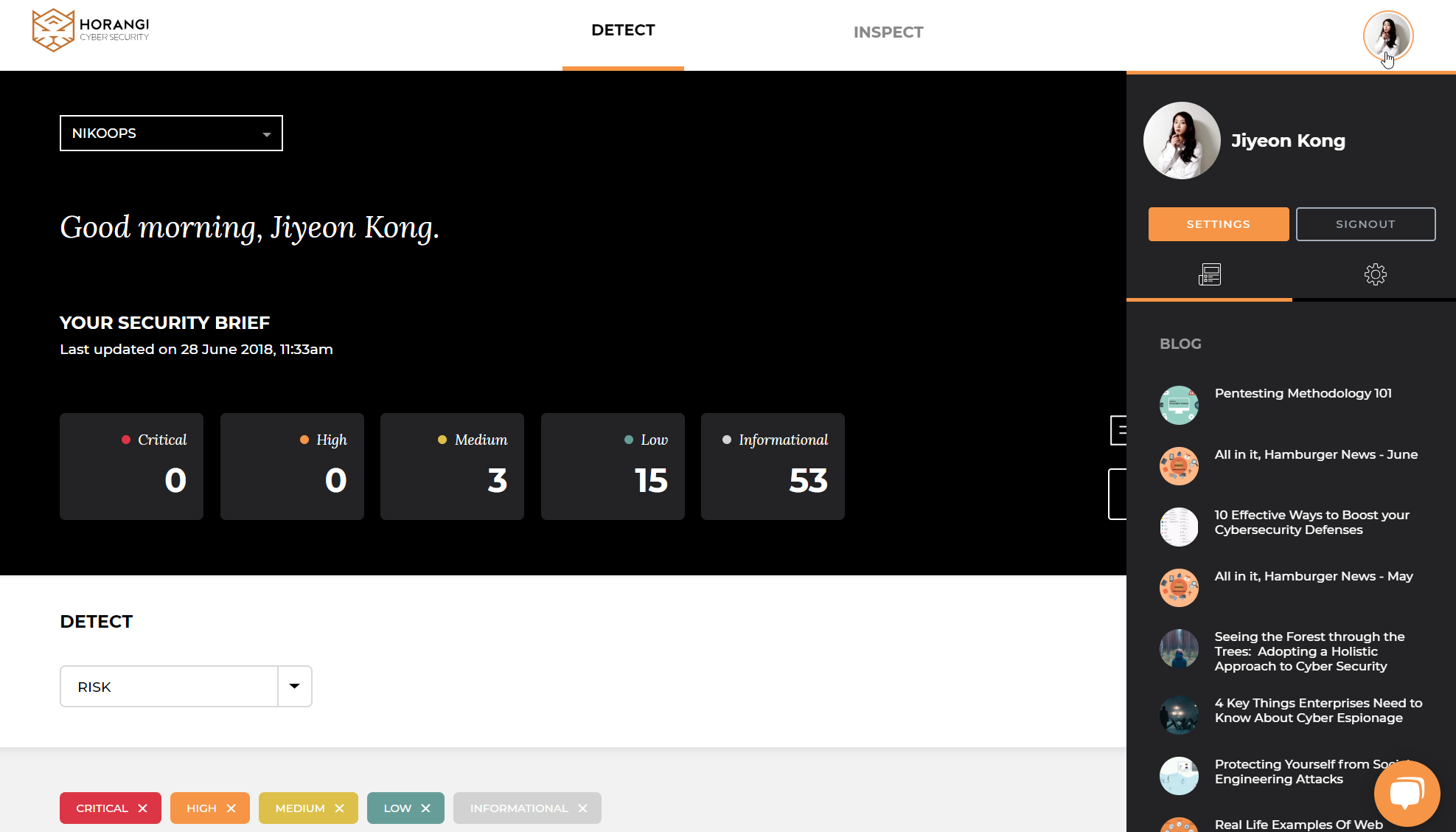 Fixes
- Added a convenient login link on the Registration page
- Continuous bug fixes and performance improvements