New! Code Scanner
Wondering why you haven't received any updates from us in a while? Well, we can finally reveal why - our Tigers have been working tirelessly to build our latest product, the Horangi Code Scanner! It is a tool that assists with your code development process to make it more secure. Also, code programs locating in the cloud can be added as well.
Horangi's vision is building security products that are easy to use with effective results for our clients who lack the cyber knowledge and experience to do it themselves. We believe our vision is applied to code scanner.
Click 'Add' in the Code Scanner section, to add your Github repository. The scanning immediately begins after you have successfully added the target. Do note that it takes a few hours for results to start appearing. Thereafter, you will see the scanned issues published in the timeline, similar to the image below.
* Click [here] to find out how to add and enable Code Scanner
For enhanced usability, users can view the general condition of their code under the 'Inspect' page.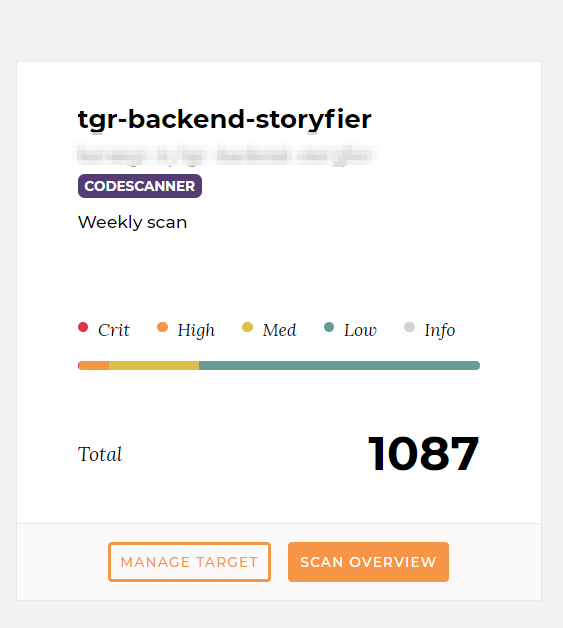 Click 'Scan Overview' to see the list of code vulnerabilities you may have in your target.
Each issue shows a line number, description, and recommendations. Under 'Description', the related code snippets have been linked as suggestions. By following the recommendations, the overall security of your code should now be improved.
We also have an added feature for users who have numerous issues appearing in the result page. The scan results are automatically sorted according to the level of criticality. This filtering of results provides a clear overview of the state of your applications and code programs.
You may also find the answers to solving other common issues that may occur, as in the image below: