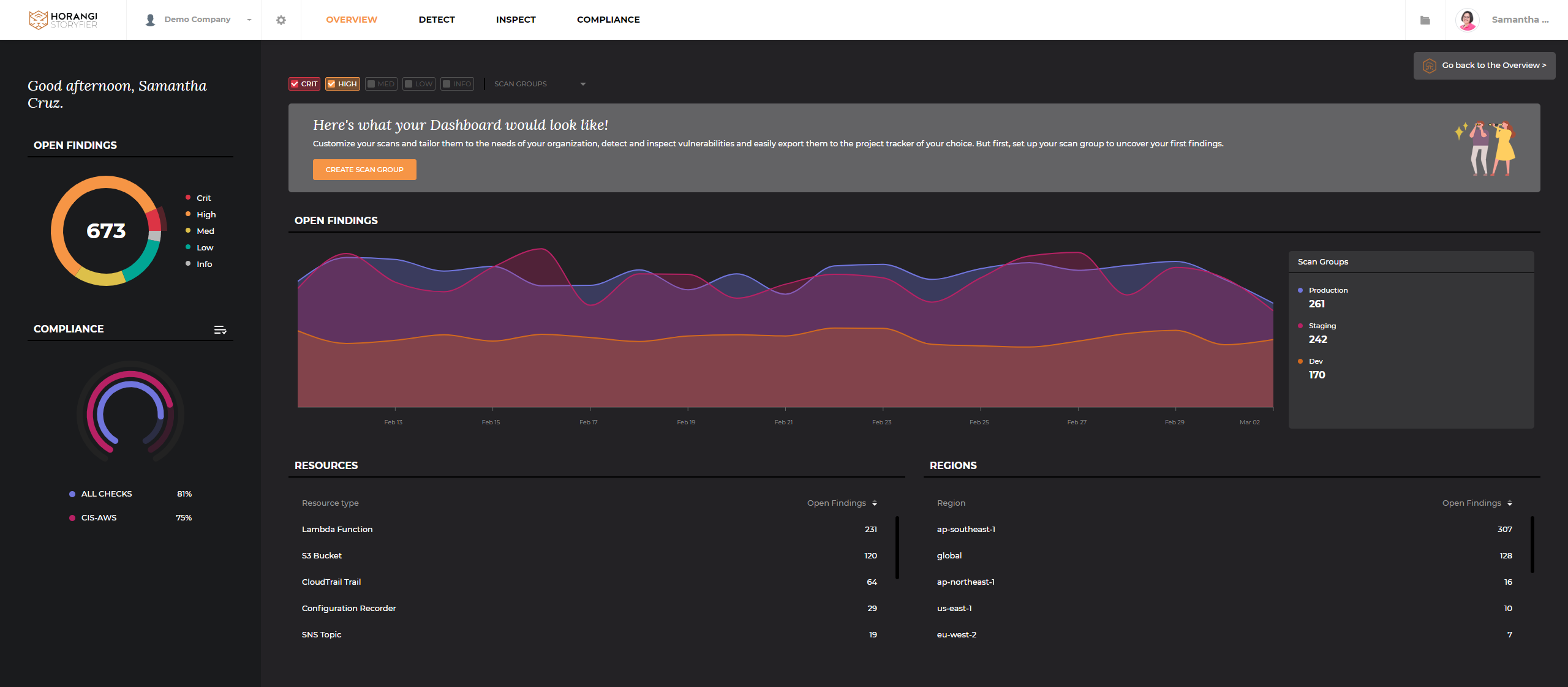 The Warden Dashboard consolidates the data from your Warden scans and gives you a high-level understanding of your cloud security posture. With one glance, you can view a snapshot of your cloud security state at any particular point in time.
What Can I Do With This New Dashboard?
With the Warden Overview Dashboard, your organization's key decision-makers will be able to:
Display the breakdown of your cloud infrastructure by account, region, and resource type.
Assess which parts of it need special attention.
Show the overall trend of your security posture over time.
Provide insights that facilitate quick decisions that can impact the bottom line.
To know more about the Warden Overview Dashboard, head over to Navigating the Warden Overview Dashboard for a quick tour.